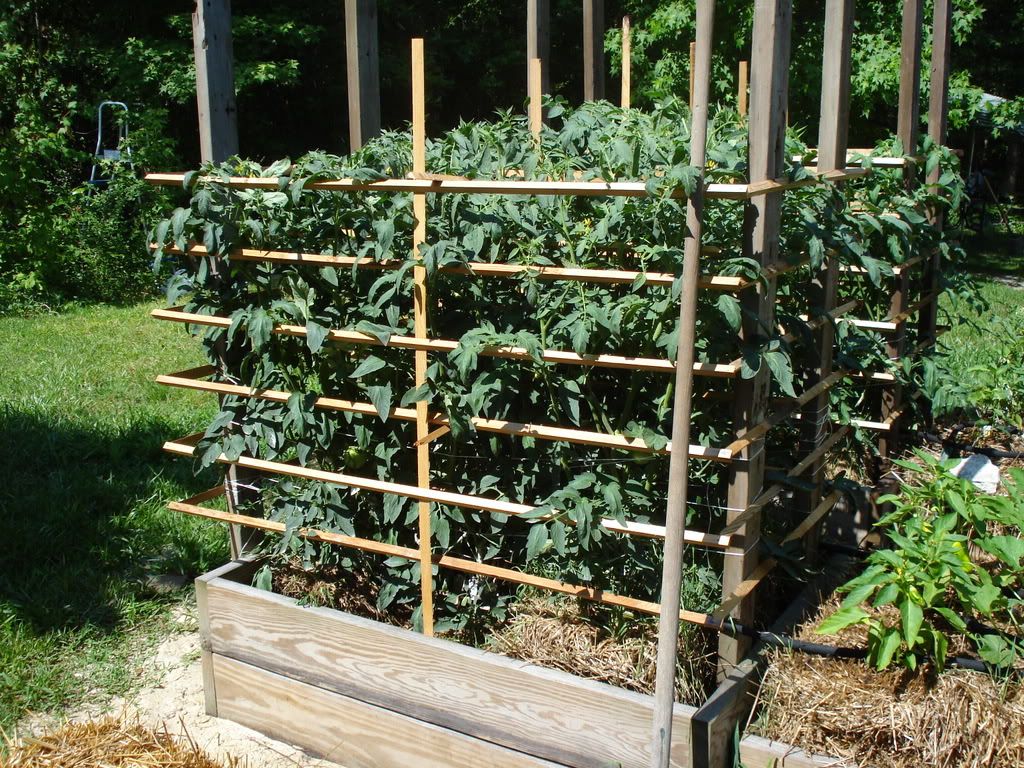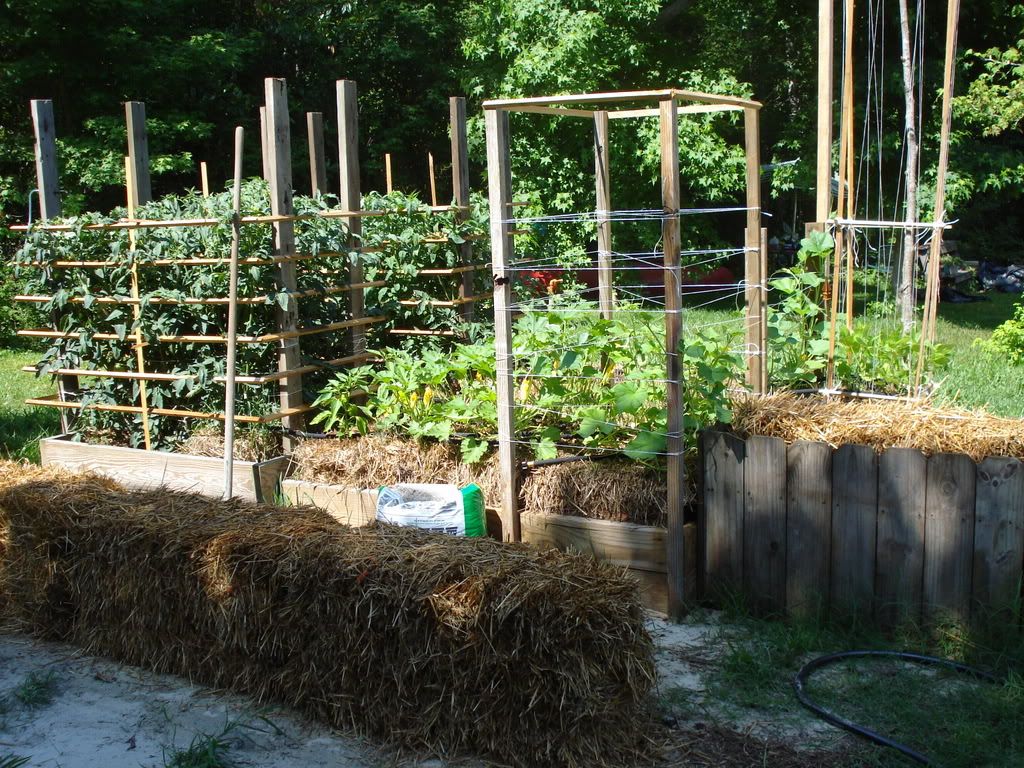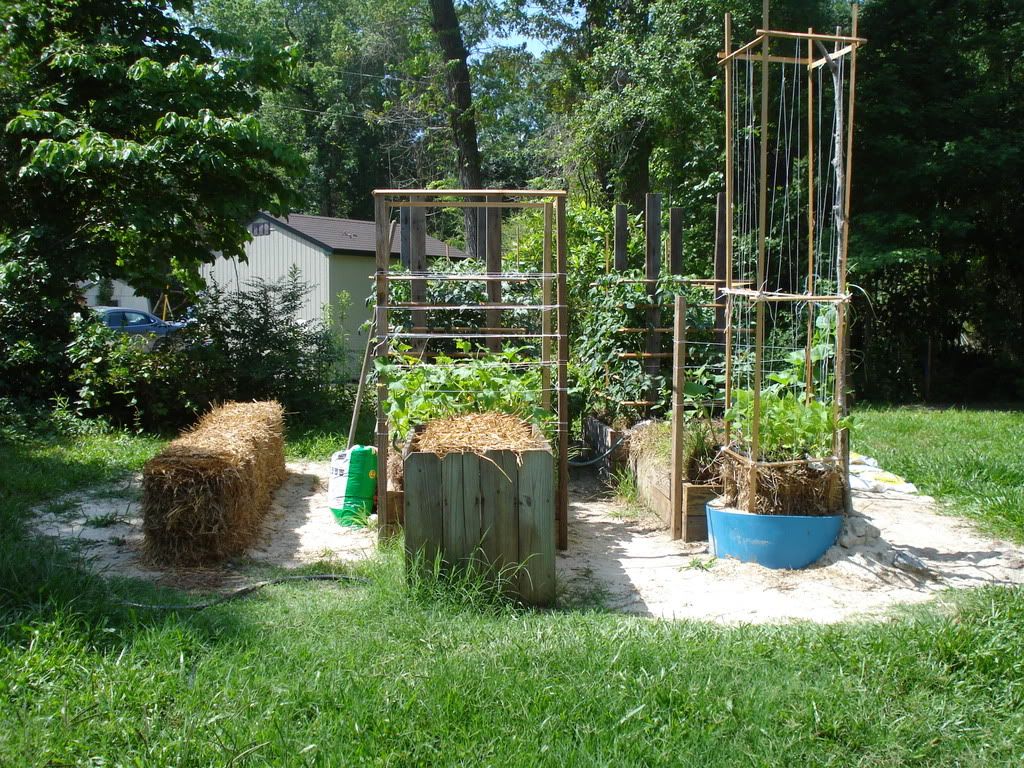 I am always amazed by people who say they don't have time to plant a little garden or better yet say they don't have enough space. Last summer I went to get some Collard plants from a man who lives ~ 5 miles from me. While waiting for him to come out I admired his garden. But more specifically his tomato plants. He had 2 plants in a bale of straw that were the biggest and most laden plants I had ever seen. I asked him how he been able to get them that size and he told be about straw bale gardening. I researched the web getting ideas but mostly trying to find sites of people who had actually tried it. In April I planted my own version.
I am absolutely hooked. My tomatoes look great. I am experimenting with pole beans, cukes, gourds, squash and peppers. I have planted okra in the ground beside my bales. So far everything is looking good. The only thing I am concerned about is the size of my pole bean plants- I think they should be bigger- so I'll have to decide on whether they get planted again or to try something else.
I am looking into planting a fall garden with garlic, greens, lettuce. I don't really know what does good in our area--so I'm in the process of researching that. If anyone has any ideas I would be open to any suggestions or tips!
Stay tuned- I plan to list what has worked in the garden!